Technical parameters: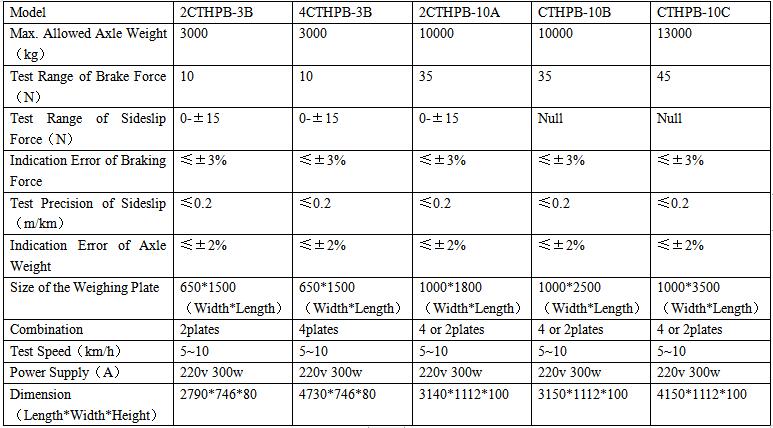 Product description:
The luxury flat brake tester is a car testing equipment that simulates the actual flat road. The car runs at a certain speed. After the brake is applied, the car's braking force, axle load, sideslip suspension, and other items are dynamically tested. The brake plates of the luxury flat brake tester use sand sticking technology, which can more accurately simulate the actual situation on the ground and make the test more accurate. Applicable to testing institutions, repair shops, automobile manufacturers, research institutions, etc.
Features:
◆It can be directly installed on the ground, or it can be installed by digging the foundation. It covers a small area and is easy to install and debug.
◆No need for 380 v power supply, low operating cost, saving energy, saving investment
◆The plate structure of plate brake tester can be combined in many ways to be suitable for vehicle types with various wheelbases
◆The design, process, and manufacture of the plate of the flat brake tester comply with the latest national standards GB21861 and GB7258
◆With the imported high-precision sensor, fast response, and accurate test.
◆Motor vehicle braking on board, the simulation technology is closer to the actual road conditions, and the test result is more real and reliable
◆A system with a variety of online interface can match the headlight tester and the gas analyzer to form such as multi-functional integrated performance test line,
◆Fully automatic operation system